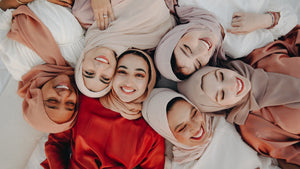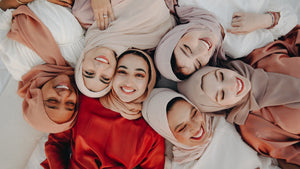 INSTANT HIJAB SALE NOW ON!
Beanie Hijab Sets
Stylishly express yourself with this chic Beanie & Hijab set! Instantly enhance any look with this cozy combo - a snug Beanie plus a matching hijab.
SHOP BEANIE SETS
Bucket Hat Hijab Sets
An eye-catching bucket hat is coupled with a matching hijab - brighten up any look with ease!
SHOP BUCKET SETS
Instant Hijabs✨
Must have instant hijabs for every gal. Shop range of styles and colours.
workout with peace of mind with the
ACTIVE COOL HIJAB SET
Innovative hijab and a matching cap, both crafted with meticulous attention to detail to meet the needs of the modern, active woman.
SHOP IT NOW
★★★★★

The instant hijabs are excellent quality and great fit!

Hayati

Sydney, AU
★★★★★

I bought hijabs from Burque it's simple and easy to wear

Apriyani

Sydney, AU
★★★★★

I've ordered twice now and have had no problems at all.
I got the instant hijab pack the 1st time which was awesome, they are the best. So comfy and easy. This time got the exercise wraps. Haven't worn them yet but they look like they are going to be super comfy..

Ameena

Melbourne, VIC
★★★★★

Can't believe how amazing your jersey hijabs are! I'm in Bali at the moment and they are so convenient and easy to throw on and super lightweight and breathable! I'm so happy with my purchase and glad that I got them before my holiday. 🤎🤎

Georgie

Brisbane, QlD
★★★★★

Love the colors, love the feel of the material, love that it's so light and the best thing is that it doesn't slip. I have ordered other instant hijabs but would have to say these are my favourite so far. As a fairly new hijabi I have tried many different fabrics ( chiffon, modal, cotton etc), but this is my favourite.

Yasmein

Sydney, AU